Curriculum
EDUCATION:
Degree in Languages and Art History, University of Stockholm, Sweden
Degree in Herbalism, University of Urbino, Italy
Education in complementary and alternative medicine
ATTENDEE AT:
Attendee at the "Giornate della traduzione letteraria", the literary translation days in Urbino, 2004
Attendee at the Déjà Vu X Database Maintenance Seminar, Milan, 2005
Winner of the 1st Annual ProZ.com Translation Contest - October - December 2008, in the language pair: English to Swedish
COURSES AND SEMINARS
Seminar about Database maintenance in Déjà Vu X, Michael Farrell, ATRIL Certified Training Partner, Milano 2005
Profession and Web - Business online. Giuliana Buscaglione, AITI Marche 2006
Specialization and translation. Prof. Giancarlo Marchesini, AITI Marche 2006.
Master of Food - Wine I Level, Slow Food 2007
"Marketing of translation" AITI Marche, Simon Turner, Ancona 2007
"Team working and the creation of an international network" AITI, Mestre 2007. Maya Jurt and Ralf Lemster.
"The Sworn Translator" - Italian and English terminology. Maria Antonietta Ferro and Serena de Palma, Florence 2009
"Revision and proofreading". Andrea Di Gregorio, Ancona 2009.
"Management of professional services of translation and interpretation" AITI, Bologna 2009, Gian Luca Marzocchi.
How to handle the translation project. AITI Marche, Jacqueline Breuer, Ancona 2010
"Search Engines, SEO and PPC for translators and interpreters.", AITI Marche, Ancona 2011, Andrea Spila.
"The court translator/interpreter". Flavia Caciagli, AITI Marche, Ancona 2011."
"The translation of documentation for Industry Machines" AITI Marche, Guido Stecconi and Alfredo Sanfilippo, Ancona 2012
"Efficient communication with the client for better business", Romilda Scaldaferri, AITI Emilia Romagna, Bologna 2013
"Create your own web site with Wordpress", AITI Marche, Liset Nyland, Ancona 2013
"Winespeak – the language of wine", Giles Watson and Roberto Cantori, AITI Marche, Ancona 2013.
"Beer production and terminology", Eugenio Signoroni and Jurij Ferri, AITI Marche, Spoltore 2014.
"Organic farming – terminology and communication" Elisa Lavagnino and Sara Montoli, AITI Marche, Pesaro 2014.
TRANSLATED WORKS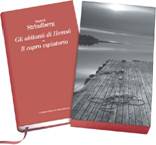 August Strindberg: Il Capro Espiatorio ("Syndabocken")
La Biblioteca di Repubblica, 2004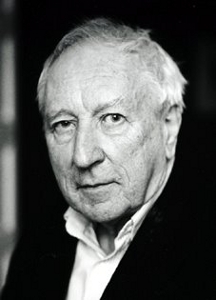 Poesie di Tomas Tranströmer
Poems of Tomas Tranströmer, translation made by Daniela Marcheschi and Karin Hellbom. "Almanacco dello Specchio 2005", Mondadori.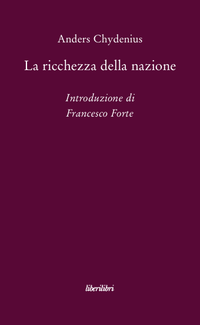 Anders Chydenius: La ricchezza della nazione ("The National Gain")
Published in Stockholm, 1765, eleven years before Adam Smith's "Wealth of Nations", Liberilibri, 2010. http://en.wikipedia.org/wiki/The_National_Gain
Various courses in Complementary Medicine:
Foot Reflexology (Sweden) 1972-73;
Diploma in Podology, L'Accademia Nazionale di Podologia, Rome 1982-83;
Podology specialisation course, Rome 1983 and 1984;
Other courses: Podomassage and Auricolomassage, Iridology, Natural Diet Therapy (Centro Internazionale Studi della Nuova Medicina, Bologna 1984-85).
Degree in Foot Reflexology, International Society for Social Health, Lugano 1986;
Seminars on psychotherapy.
WORK EXPERIENCE:
Professional holistic health therapist, 1979-1999
Freelance translator since 1992, full time since 2001
TEACHING EXPERIENCE:
Swedish language, Accademia Italiana, Ascoli Piceno (Italy) 2002
OTHER EXPERIENCES:
FAI, Fondo per l'Ambiente Italiano (Foundation for the Italian Environment), secretary of the Ascoli Piceno division, 2000-2005
Ascoli Piceno Festival (international Festival of Classical Music) interpreter and translator, 2000-2005.
CAT TOOLS:
SDL Trados Studio 2019
MemoQ 8.7
Déjà Vu X3